True Health Trifecta presents…
---

An all-encompassing, success-based program that will

nourish your body, improve your mindset, and strengthen

your whole being from the inside out in 30 days or less
---

*Includes a 30-DAY JUMPSTART option (highly recommended)
Keep reading to learn more – and about a special offer!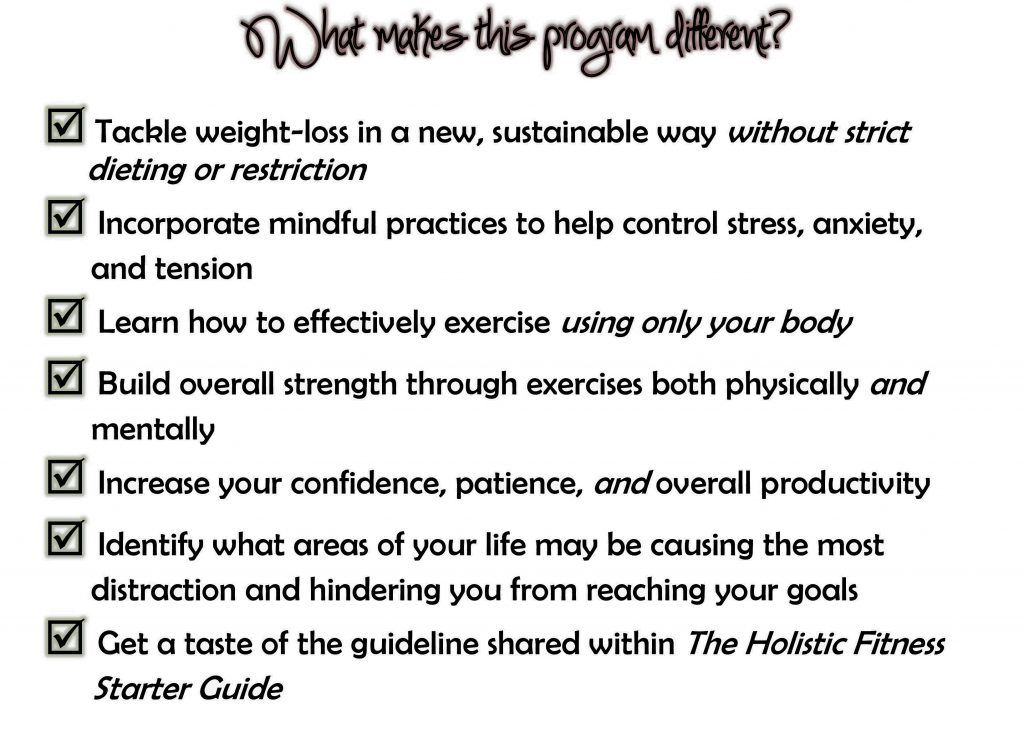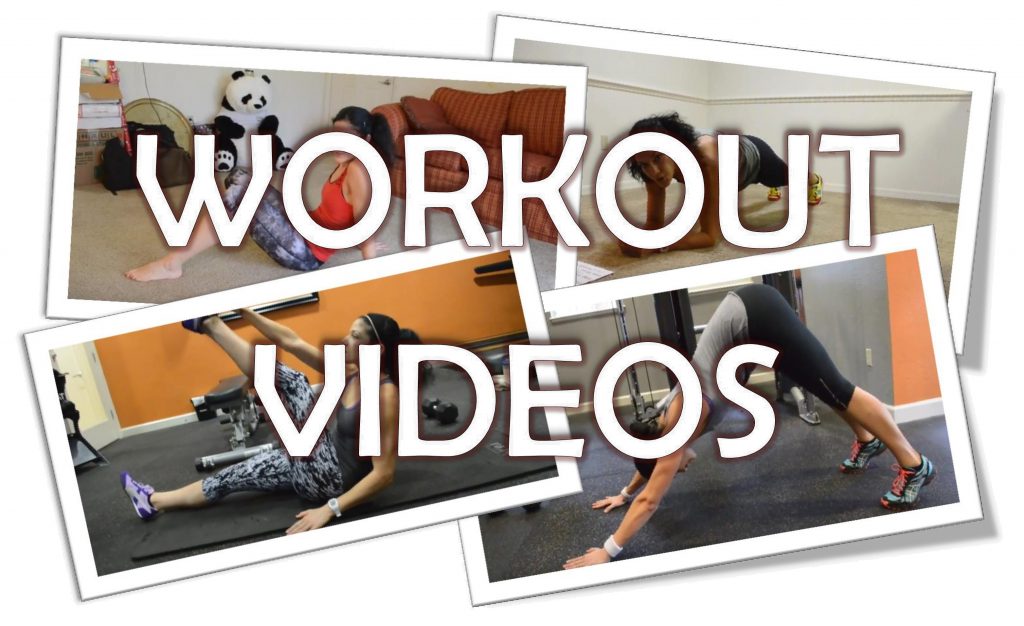 Fully explained, effective bodyweight-based strength workouts (no gym required!) – Including instructional videos for each workout with exercise modifications and my own real-time attempts if you want to complete them together!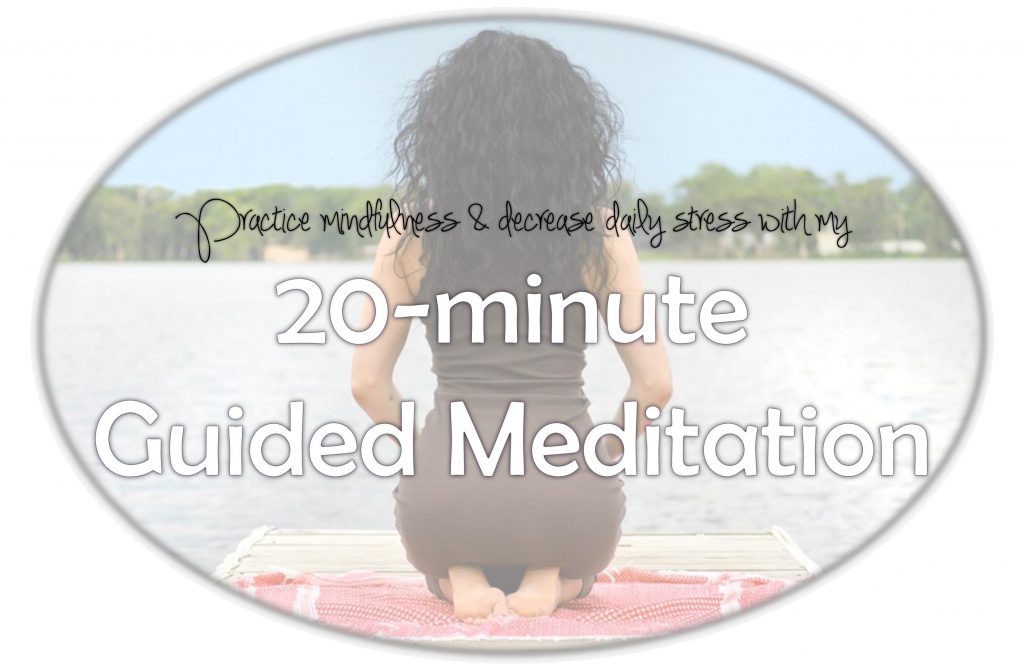 This Jumpstart includes an exclusive 20-minute Guided Breathing Meditation (for your private access only) to help you practice mindfulness, lessen anxiety, and ease your mind
You will also find…

Find a handful of easy, delicious, whole-food based recipes to help encourage healthier eating habits and get your own creative juices flowing – plus a printable grocery list for the whole week!

Holistic fitness means hitting thing from all angles – this includes exercising your brain through mindfulness meditation and beneficial practices to improve overall mindset

What's any program without clarity on exactly what to do? You will find a clear breakdown of the your daily practices, how to prepare, and how to stay on track – PLUS clear instructions on how to turn this into the full, suggested 30-DAY Jumpstart!

Find helpful advice on how to be the most successful and make the best out of this wellness reset

Your entire program is included within the immediate download eBook you will receive after purchase – including all of the above plus the grocery list, recipes, preparation sheet, daily journal, and more.

Receive a special discount code one of my best-selling books, The Grocery Store Tour Guide & Nutritional Workbook
Plus, it's all easily accessed on your tablet, computer, or cell phone

A personal message from me to you…
Hi, guys! I'm so glad you're here :)
I created this program for many of the same reasons I have written my books and continue to create as many resources for people like you as possible:
I prioritize personal clients and only accept a certain number at a time to ensure each person gets the best service and attention. Unfortunately, this leaves me having to turn potential clients away or add people to a waiting list.
I understand that not everyone is even in the market for personal coaching, yet still seek and need the guidance and knowledge to improve their health, lifestyle, and fitness.
I restlessly do the best I can in offering accessible resources for anyone in either category, or anyone in general, because neither time nor cost should hinder any person from reaching their goals or bettering their life.
When you choose to begin this HOLISTIC FITNESS JUMPSTART PROGRAM, you will experience the full-circle factors involved in the True Health Trifecta approach and see the progress as a result. Though you will feel a difference in 7 days, I do strongly suggest doing this as a 30-DAY Jumpstart (instructions are within the program) to ensure full benefit and encourage lasting, healthy habits.
I want you to benefit from this Jumpstart. This is why I chose to make it available here for a fraction of its value.

This program is normally $18.97. This already includes major savings considering that the private training, nutrition coaching, guided meditation, personal time, and other benefits provided within this program are valued at nearly $600.
But, to celebrate the success of my book, The Holistic Fitness Starter Guide…
To say thank you for the support, love, and wonderful feedback…
And, to make this even more accessible and affordable for everyone to take advantage of…
I want to offer you all a little something special.
For a limited time, The 7-Day Holistic Fitness Jumpstart Program is available for only $7. (Yep, that's about the cost of a large fancy coffee or your favorite meal at Chipotle.)

Yay!
I really hope you choose take advantage of this program at this cost. To see what you may have in store, check out the success that many others have experienced through working with me and the True Health Trifecta Holistic Fitness approach… and remember to let me know when you get started (and when you complete the program)!

*This Holistic Fitness Jumpstart Program is a downloadable PDF eBook which includes all content and hyperlinks to content. Immediately after purchasing, you will receive an email with your unique download link for full access. All sales are final due to the immediate and accessible format of this program.